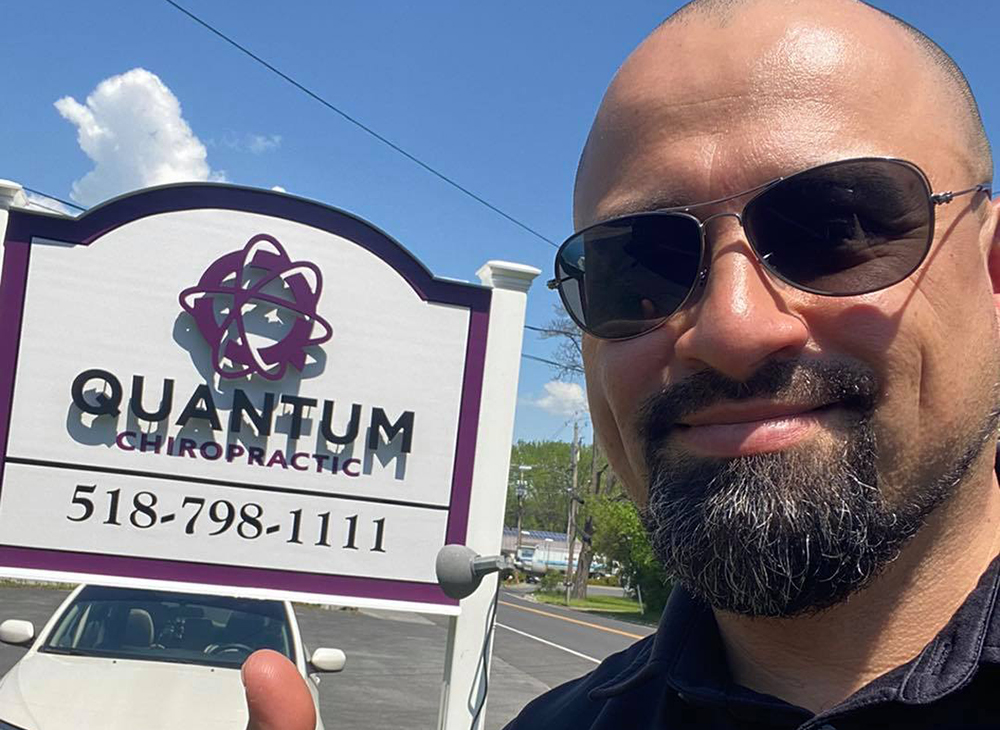 By Jennifer Farnsworth
Quantum Chiropractic in Queensbury has moved into new space that the practitioners feel better suits their needs.
Jen Steinberg, certified clinical chiropractic assistant and office manager, said she and her husband, Dr. Bruce Steinberg, are enjoying the  new 357 Ridge Road location.
The practice moved from Mount Royal Plaza in Queensbury.
"The set up of the space that we are in now allows us to better serve our patients, particularly our pediatric patients," she said. "There is also a resting room for those who have just had an adjustment and want a room that is peaceful and quiet before they leave. Overall it is a better space that fits our needs."
Quantum Chiropractic specializes in chiropractic care for all ages, including pediatrics.
Dr. Steinberg sees patients with neuro-developmental disorders—such as autism, ADD and ADHD, sensory processing disorders and learning disabilities.
The office uses gentle chiropractic adjustments instead of using drugs and surgeries.
Steinberg said Quantum Chiropractic is also home to Dr. Kate Clodgo, a certified chiropractor, who like Steinberg, is Webster certified, meaning  they are specialized in the care of prenatal patients.
Steinberg said while the new space is more modern, with things like granite countertops and a new computer system, it still has an at-home, comfortable feel that makes patients feel welcome and at ease.
"We have brought all our existing patients over, and we are seeing new patients. The feedback on the space has been very positive. It's been busy, which is good, and we are happy to be here," said Steinberg.
Quantum Chiropractic is accepting new patients, with appointments booking about two weeks out.
People can learn more about the practice at queensburychiropractic.com. The phone number is 518-798-1111.