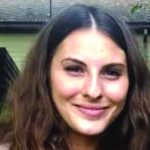 Cornell Cooperative Extension of Warren County announced the hiring of two new employees, Kali DeMarco and Rebecca Devaney.
DeMarco, a graduate from Green Mountain College, is the farm-to-school coordinator. Her focus will be to strengthening partnerships between local food producers and area public schools in Warren and Washington counties. The objective of this program is to connect locally grown, fresh, healthy foods to schools and to teach students the importance of healthy eating in an educational setting.
DeMarco will also work to create and implement the Harvest of the Month program, which highlights a different local product each month.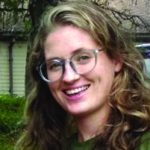 After graduating from Green Mountain College, DeMarco earned a B.S in natural resource management and a B.A. in animal care and conservation, focusing on law and policy. Before her time at CCE, DeMarco worked at The Wild Center, a natural history museum in the Adirondacks.
Devaney, a graduate of Siena College and currently perusing her M.S. in Agriculture and Plant Health Management from Washington State University, is the new community horticulture coordinator.
She will oversee Warren County's master gardener volunteer program, and assists with related programs for CCE Saratoga. She will also deliver educational programs and resources on diverse community-based horticulture topics.
Devaney is originally from Long Island, spent her undergraduate years studying environmental science at Siena College. She went on to spend five years working as an educator at the Queens and Brooklyn Botanic Gardens, where she received a certificate in horticulture.
***

The Arrow Family of Companies announced the appointment of Leslie Munger to director of compliance and risk.
Munger will be responsible for all compliance and risk functions for the Arrow Family of Companies including Arrow Financial Corp., Glens Falls National Bank and Trust Co., Saratoga National Bank and Trust Co. and Upstate Agency LLC.
In her new role, Munger will lead corporate enterprise risk management and oversee information security, fraud and regulatory compliance for the company.
Munger started with the company in 2007 as assistant compliance officer and most recently served as vice president compliance manager.