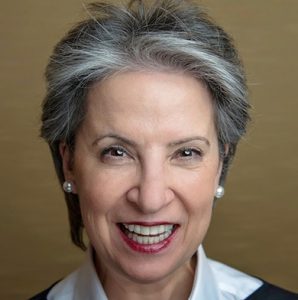 Sherry Finkel Murphy, CFP, ChFC, RICP
Often, my work as a certified financial planner practitioner is also personal. Traditionally, we spend a lot of time discussing marriage, educating children, the cost of retirement, etc. But we need to discuss 'caregiving' and planning for personal care as near-universal life phases of this age. 
That's especially timely now, when the pandemic has made these planning challenges more acute. Caregiving is largely gendered—75 percent of caregivers are women, according to Institute on Aging. During the pandemic, 6 in 10 caregivers took on new or expanded caregiving responsibilities. 
That is likely to continue as longevity increases. There's a 50 percent chance a 65-year-old man will live beyond the age of 88. And there's a 50 percent chance that a 65-year-old woman will live beyond the age of 90. 
My 94-year-old mom is sharp as a tack. She's happy in her independent living facility, but growing frail as even healthy bodies do. She uses one of three rollators—each with different features—and a cane if she needs extra mobility and has my arm to steady her. Her shower has no step up. Her bed drops down to meet her. Her hearing aids are controlled by her iPhone (I am the chief iPhone troubleshooter). 
When she has a doctor's appointment, I'm the chauffer; and my work schedule is blocked out, accordingly. When she needs something in a hurry, I'm the go-to phone call. She's the only person permitted to interrupt me in a client meeting. Although she'll say, 'If I'm dead, there's no rush; so call me back.' We've already managed the multi-year decline and passing of Dad, in his 90's, a few years ago: late-stage Alzheimer's diagnosis, home health aide, memory care, hospice. 
Now, I am part of the 'sandwich generation'—I provide care, both up and down the family tree. In the big scheme of things, my mother's still-high-functioning cognitive capacity makes me a lucky one. Her continued independence eases my role in caregiving. It also makes me think: I will be her one day. How will I want to be treated? Where will I want to live? What accommodations to frailty will I require?
It's important, as women, that we take steps (read: save more) to prepare for leaving the workplace for caregiving–short or long term–and for our own frailty. Reducing the concept of 'long term care risk' to either residing in an assisted living or nursing care facility doesn't capture reality. 
Reality is moving to a first-floor master bedroom; widening doorways to accommodate a rollator or wheelchair; adding a ramp and grab bars, going to rehab after having a joint replaced, or needing a home health aide, cook or helper a few hours a week. A fair starting point is an open discussion of who can affect your financial plan by requiring caregiving. And, for yourself, what caregiving will you require as you age?
If you live beyond the age of 65, there's a 70 percent chance you'll need long term care at some point. If you haven't planned for it, there aren't a lot of good options. 
Long-term care isn't usually covered by Medicare or private health insurance, and while Medicaid is the largest payer for long-term care services, eligibility is complex, and you have limited choices about how or where you receive your care. Without planning, this kind of caregiving often falls to the family, which, as we know, can have emotional, physical and financial tolls. 
Some 58 percent of female caregivers reported their careers were impacted by their caregiving. What's more, 31 percent of a caregiver's monthly budget goes towards caregiving. Think about it. If you're putting more money toward helping your loved ones, or if your career was impacted, you may not be sinking as much into your retirement savings as you need. That can be difficult to catch up on. Even the Social Security benefits you're eligible for down the line can be impacted, because they're based on your earnings over time.
As you plan for your financial future, make sure you take time spent caregiving and your own long-term care into account. It's often overlooked, but it is incredibly important.