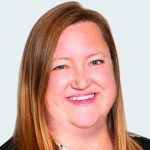 Northern Insuring, Inc. announced the addition of Rhonda Rosick to the Personal Insurance Division in its Glens Falls office. 
Rosick, of Hudson Falls, holds a New York State property and casualty insurance license.
She comes to the organization with nearly 20 years of experience.
As a senior account manager she will focus on servicing our existing personal insurance books along with writing new business.
***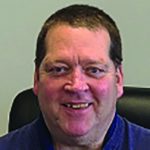 Brown Brothers Automotive, an automotive sales and repair shop in Hudson Falls, announced that Dan Lanoir was hired as a sales associate. 
Lanoir comes to Brown Brothers Automotive with 35 years of experience in the automotive industry.
Lanoir, of Queensbury, attended Ithaca College, where he starred as a linebacker on the football team. He has over 35 years of experience selling new and used vehicles in the  local community. Dan and his
***
Reynolds holds a New York State Insurance Agents' License in property and casualty insurance.
She is a recent graduated of Siena College, where she earned a B.S. in marketing, specializing in digital marketing. Prior to joining Associates of Glens Falls Insurance, Reynolds was a communications specialist at Spa City Digital in Saratoga Springs.
Ms. Reynolds has been a lifelong resident of the Glens Falls area community.
***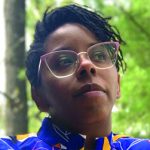 The Adirondack North Country Association (ANCA) has announced the hiring of Tiffany Rea-Fisher as the new director of the Adirondack Diversity Initiative (ADI). 
Rea-Fisher, who has extensive leadership experience in the arts, activism and community organizing, will be the second director of ADI, an ANCA program that aims to make the Adirondack region a more welcoming and inclusive place for residents and visitors.
She served as director of the Lake Placid School of Dance and executive artistic director of EMERGE125, a professional dance company that offers performance and education programs in Harlem and Lake Placid.
Rea-Fisher begins her role on a part-time basis and transition to full-time on March 6. 
***
Southern Adirondack Independent Living (SAIL) announced the appointment of Tyler Whitney as executive director. 
Marti Burnley, current director, is retiring.
Whitney has been employed at SAIL for the past three years as deputy director and brings an abundance of well-rounded academic and nonprofit work experience to his new role. 
SAIL provides an array of advocacy, health insurance, and nursing home transition services to individuals with disabilities and their families. They also loan out a vast amount of durable medical equipment at no cost.
SAIL has offices in Queensbury, the Wilton Mall, and Plattsburgh.
***
Equitas Realty has hired Lisa Zibella as the newest member of its team.
Zibella credits her many years in the Spa & Beauty industry, including as a cosmetologist, aesthetician, spa director, educator and business owner, with her understanding of the importance of listening, working with compassion, understanding your product and the market, being resourceful, and the necessity of positioning her clients with a compatible product or service.
Zibella grew up in Hudson, and has lived in San Diego, CA, Northern New Jersey, and Long Island. Having recently returned to the Capital Region, she currently resides in Washington County.