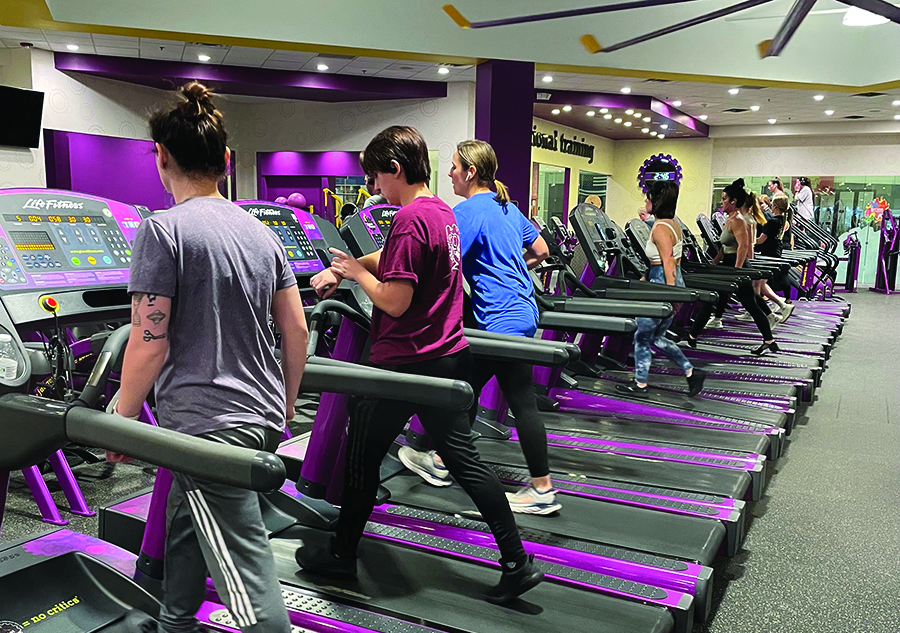 IGNITE Fitness Holdings, one of the largest Planet Fitness franchisees, has announced the complete remodel and expansion of its club at the Aviation Mall in Queensbury.
IGNITE officials said the company invested approximately $1 million to add 2,000 square feet to the club, bringing its total size to approximately 16,523 square feet, giving members even more room to work out. 
The club also features new, updated cardio equipment and a new HydroMassage bed, and is equipped with the PF 360, a functional training machine packed with kettlebells, resistance bands, and more.
"As the Queensbury community works toward their fitness resolutions or are looking to get moving, we're happy to announce this expansion, providing even more space for our members to spread out and utilize our state-of-the-art equipment," said John Hrinda, upstate New York vice president of operations for IGNITE Fitness Holdings. 
"The Queensbury community continues to invest in us, which always brings a sense of pride. We're thrilled to have made these investments to further help them meet their health and fitness goals," he said.
James Griffith, general manager of Aviation Mall said the mall "is excited to have Planet Fitness cement their presence and expand their offerings to meet the needs of our community. We appreciate their continued support and investment in the shopping center."
Planet Fitness prides itself on providing a high-quality experience at an exceptional value and being home of the "judgement-free zone where members experience a hassle-free, non-intimidating environment.
For more information or to join online, visit www.planetfitness.com/gyms/queensbury-ny. 
Founded in 1992 in Dover, N.H., Planet Fitness is one of the largest franchisors and operators of fitness centers in the United States by number of members and locations. As of Dec. 31, Planet Fitness reported 17 million members and 2,410 stores in 50 states, the District of Columbia, Puerto Rico, Canada, Panama, Mexico and Australia. 
Approximately 90 percent of Planet Fitness stores are owned and operated by independent business men and women.
Additional information regarding Aviation Mall can be found at www.ShopAviationMall.com.