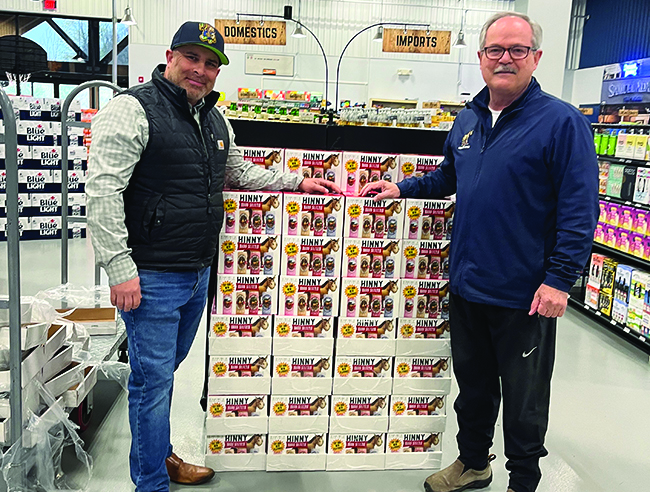 Minogue's Beverage Centers  has an arrangement with Hinny Hard Seltzer to carry its variety 12-pack of hard ciders.
Hinny Hard is now available at all four Minogue's Beverage Centers, including Saratoga Springs, Malta, Queensbury, and Wilton.
"We are thrilled to have established a partnership with Minogue's," said Tim Nickels, founder of Hinny Hard Seltzer. "As a fellow U.S. Army vet, Angelo and his team share similar values and a commitment to serving and supporting our veteran community."
Hinny Hard Seltzer, which officially launched in January of this year, is now available in 70 locations, including retailers, bars and restaurants, across upstate and central New York.  The company said that number is rapidly growing.
Hinny, which is being sold as a variety 12-pack at retail locations, comes now in four flavors, including blueberry mint, bourbon-flavored, cranberry and black cherry. Summer flavors, including grape and pink grapefruit, will be introduced in the coming weeks.
"We are thrilled to offer Hinny Hard Seltzer," said Angelo Malone, general manager of Minogue's Beverage Centers.  "It's a great product and we are confident that it will be well received by our customer base."
For more information on Hinny Hard Seltzer, visit hinnyhardseltzer.com.
Formally established in 2021 in Clyde, N.Y., Hinny Hard Seltzer is a veteran-owned business dedicated to producing seltzers in bold and distinct flavors. For information regarding sales, distribution, contact Tim Nickels, tnickels@hinnyhardseltzer.com.