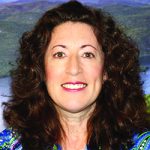 Lorie Gollhofer has joined the Lake George Regional Chamber of Commerce  as the membership marketing assistant.
Gollhofer has worked in membership and office management for over 25 years and at local organizations such as the The Hyde Collection, the Lake George Association, Bolton Chamber of Commerce and Bolton Central School. She joined the Chamber team in July.
In addition to regular office duties, Gollhofer provides one-on-one assistance to travelers who call, email and visit the Chamber office. She assists phone calls from visitors helping them find information on what to do in the area as well as where to eat, shop and stay. She also works to ensure members are taking full advantage of their benefits, such as keeping brochures stocked at both the main office and the Lake George Visitors Information Center and keeping information up to date so the Chamber can connect its members with visitors. 
She will also be taking on duties to assist with the marketing efforts for the Chamber, including but not limited to; social media posts, email marketing, website updates, and more.
Originally from Greenwich, Gollhofer now lives in Bolton Landing. 
***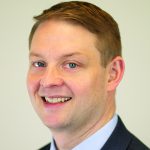 Arrow Financial Corp. announced the promotion of Marc Yrsha to chief banking officer for its two subsidiary banks, Glens Falls National Bank and Trust Co. and Saratoga National Bank and Trust Co.
Yrsha retains his position as executive vice president and will assume all chief banking officer responsibilities for the banks. 
He joined the company in 2015 and currently oversees retail banking, which includes retail, consumer, business and municipal banking, as well as small business and home equity lending. As chief banking officer, Yrsha succeeds Dave DeMarco, who was promoted to president and CEO of Arrow in May.
Yrsha is active in the community and currently serves as chair of the Adirondack Regional Chamber of Commerce. He is also a member of the Council of Business Advisors for the Lake George Association, Warren County Local Development Corporation and Lake George Regional Planning Board loan review committees.
He is a graduate of Castleton State University and the Adirondack Regional Chamber of Commerce Leadership Class of 2013. Marc and his family currently live in Queensbury.
***
NBT Bank has welcomed Brendan Baxter as senior vice president for public sector business development. Baxter is based at NBT's Capital Region Financial Center in Albany.
In this new role, Baxter collaborates with government banking, commercial banking, treasury management and other business partners at NBT Bank to serve the unique customer needs of government entities and public and private higher education institutions.
Baxter comes to NBT Bank with more than 15 years of government experience, including the last 10 years at KeyBank. During that time, he was responsible for managing a portfolio of municipal clients, and navigating complex relationships across New York and New England, including major state agencies and many large cities and counties.
He earned a bachelor's degree from Syracuse University and is a FINRA-licensed public finance banker. 
***
The Lake George Battlefield Park Alliance membership recently elected John DiNuzzo of Lake George as its president.
Also elected were Francis Cocozza of Lake George, vice president; Peter Wuerdeman of Queensbury, secretary; and trustees Vinnie Crocitto III of Lake George, Jay Levenson of Ballston Lake and Bob Wilcox of Clifton Park.
They will join on the Alliance's governing body of incumbents including Rosemarie Earl, treasurer, and trustees Larry Arnold, Russell Bellico, Todd Earl, Margaret Mannix, Pat Niles and Bruce Venter.