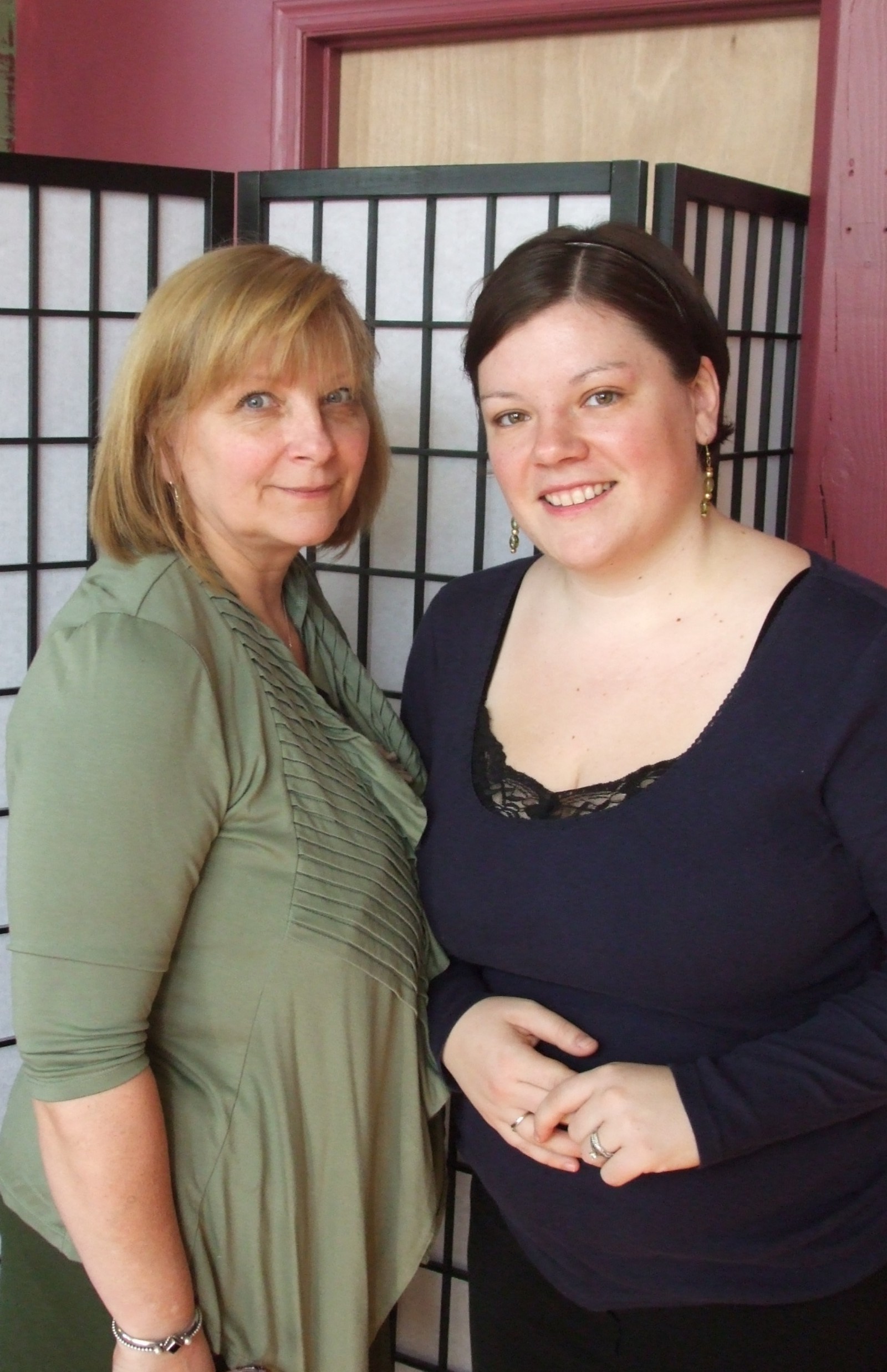 By Katie Navarra
Mother-daughter duo Sharon Butto and Erica (Butto) Keyas relish the opportunity they have had to build a business together. As co-owners of Spa Studio, a full service day spa in Glens Falls, the two work side-by-side to maintain and expand the variety of services available.
Eight years ago, Erica attended the Center for Natural Wellness in Albany where she learned massage. She convinced her mother, Sharon to become an esthetician. "My mom had turned 50 and was looking to try something different," Erica explained, "she had been in the restaurant business for most of her career. I suggested she try being an esthetician."
Their passion for the business was contagious. Shortly after opening Spa Studio, Shana Butto, Erica's sister and Sharon's daughter, received her license as a nail tech and joined them in the business. What started as a two-person operation has steadily grown to supporting 10 full time employees today.
Located at 11 Broad Street in Glens Falls, Spa Studio is within the Union Square building, upstairs from Samantha's Café and Finder's Keepers. Spa Studio is a full service day spa offering a wide variety of services including massage, hair, waxing, nails and facials. An acupuncturist recently joined the team.
In an effort to streamline scheduling, Spa Studio has introduced an online scheduling option. "Our clients can schedule services from anywhere. And if they realize at 10:00 p.m. they forget to make an appointment, they can go to our website and schedule an appointment," Erica explained.
In addition to online scheduling, gift certificates can also be purchased from the website. "The gift certificates are instant, allowing people to choose the style of the gift certificate, the amount and the specific service," she said. "It is great around the holidays when people are finishing their last minute shopping."
"It has taken a lot of patience and perseverance. You have to have the talent and passion, because it is not an easy business," Erica explained. "It helps having a strong support system from family and from staff that is like family."
All services are offered by appointment only. Appointments are available seven days a week. For more information or to book an appointment, call 745-6909 or visit www.spastudioatunionsquare.com.
Photo Peter Miller Photo