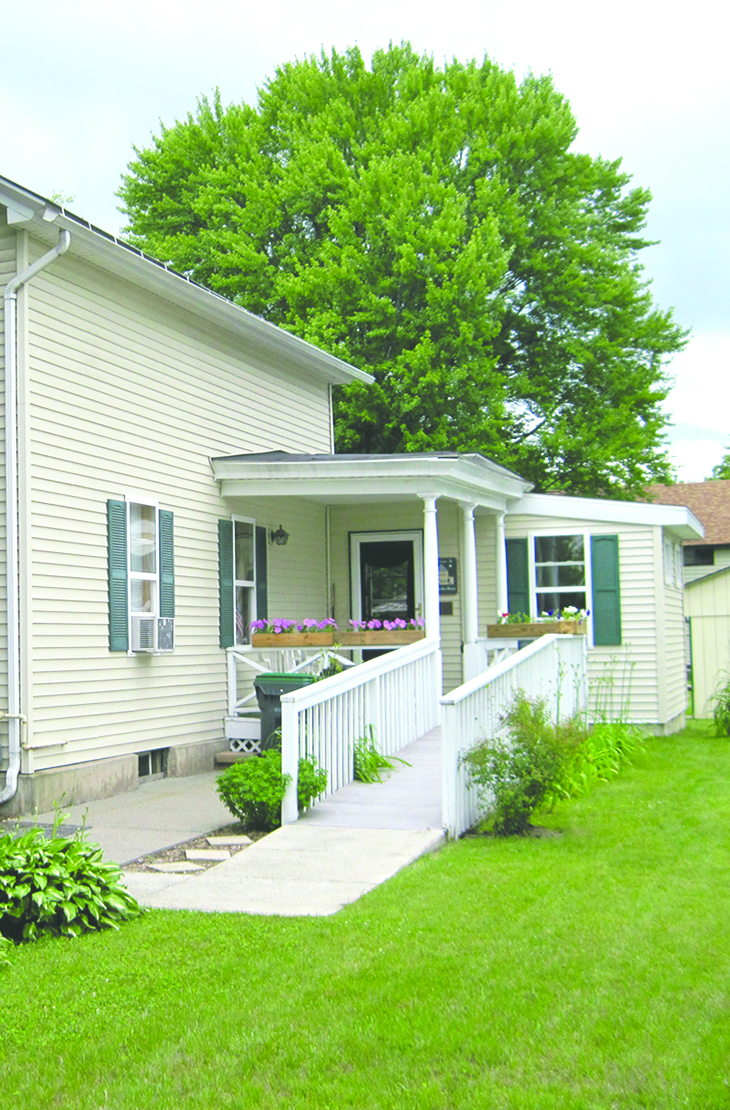 Nearly 75 team members from Six Flags
Great Escape took part in the sixth annual
Project 6 Day of Service.
This year, the team partnered with Glens
Falls Hospital to help renovate Amanda's House.
Amanda's House, at 22 Henry St., Glens Falls,
is a hospitality home for Glens Falls Hospital
patients traveling a long distance for treatments
and for families coming to visit loved ones who
are hospitalized.
Amanda's House is free for its visitors and is
supported through community donations.
The house was established in memory of
Amanda Rose Cafaro, who passed away from
acute myelogenous leukemia. During her
struggle, the communities in the greater Glens
Falls area rallied to the aid of Amanda and her
family.
"Amanda's House has become part of the
Glens Falls Hospital organization to provide
better coordinated care for the patients and
families we serve," said Dianne Shugrue, Glens
Falls Hospital president and CEO. "The house
will reopen in early 2015 thanks, in part, to the
assistance of Six Flags Great Escape volunteers.
The project will greatly benefit the patients and
families who stay here each year."
Tasks for the volunteers included installing a
new heating system, painting the entire house,
removal of brush and debris from around the
building to improve aesthetics and accessibility,
and repairing/replacing portions of the roof.
In addition to Amanda's House, a portion of Six Flags volunteers worked at Boy Scout Camp
Wakpominee in Fort Ann, helping with clean up
and winterizing.
Over the past five years the Six Flags Great
Escape Theme Park and Lodge have participated
in a number of local projects benefiting
organizations dedicated to the needs of children
and families, public welfare and environmental
issues.