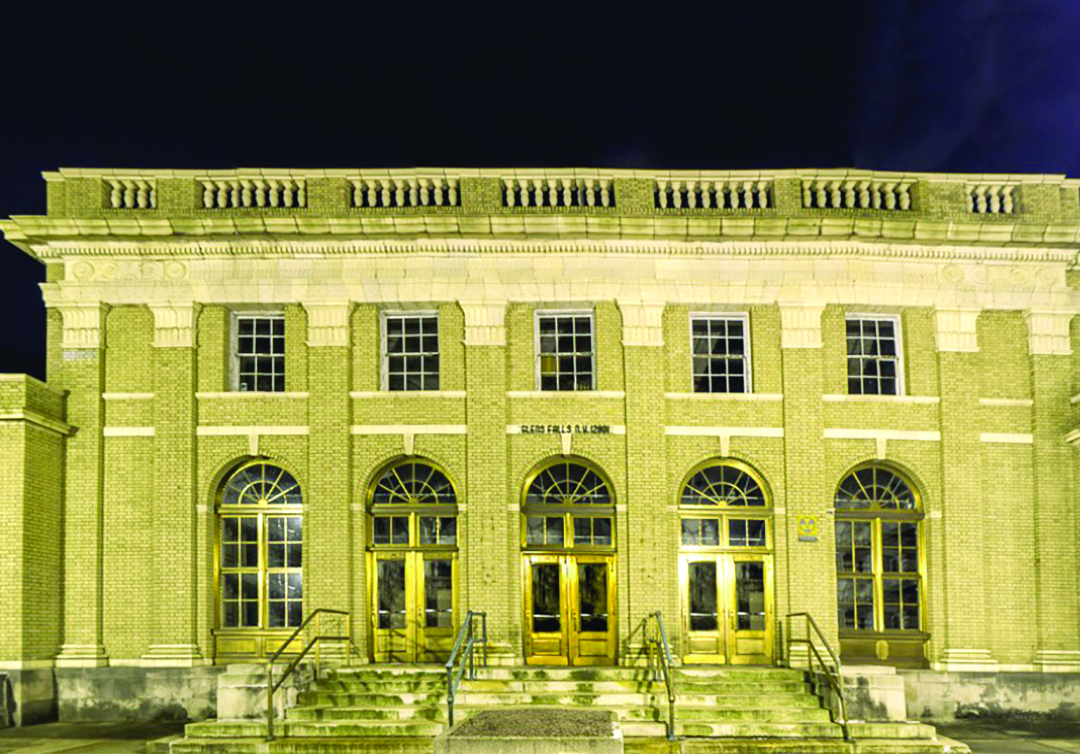 BY R.J. DELUKE
Plans are moving forward to renovate a downtown
building that was once the Glens Falls post
office.
Developer Peter Hoffman, president of Glen
Street Associates of Glens Falls, purchased the
building at 70 Warren St. about three years ago
from St, Mary's Catholic Church, which bought the
building from the federal government in the 1990s.
The two-story structure with the stone facade
"has some remarkable historical details," he said.
It was built in 1915 and has about 12,000 square
feet of space. After it ceased being a post office
in the late 1960s, it was shuttered up until the
church purchased it.
Hoffman said interior demolition work and
cleanup has been done. Crews are now inside doing
work that includes new windows, new doors,
installation of an elevator, roof work and putting
in new insulation.
"We're getting it ready for a tenant," he said.
He noted that the ornate foyer years ago was
placed in protection by the U.S. government when
it owned the building. It can't be altered without going through a process that would involve the
state Historic Preservation Office.
"But we're not making any changes. We're just
cleaning it up," said Hoffman, noting the whole
interior will undergo a professional cleaning.
Hoffman's own Glen Street Associates is the
general contractor for the project.
Of its eligible uses, Hoffman said he viewed it
as being put to use as "high-end commercial office
space. It's right next to our Warren Street Square
project, which is predominantly full."
Warren Street is home to commercial space and
luxury apartments.
Hoffman does not yet have a tenant. He said
"we will subdivide the space for the right tenant"
and also left open the possibility of more than
one tenant.
"There's parking, which makes it an ideal space
for a user to be in, right in the heart of downtown.
We think it's going to be a great spot."
"That's our project for 2015," said Hoffman. "We've
pretty much done a project every year. The building
is 100 years old this year. We hope to be able to
celebrate the 100th anniversary in style."
Photo Courtesy Glen Street Associates