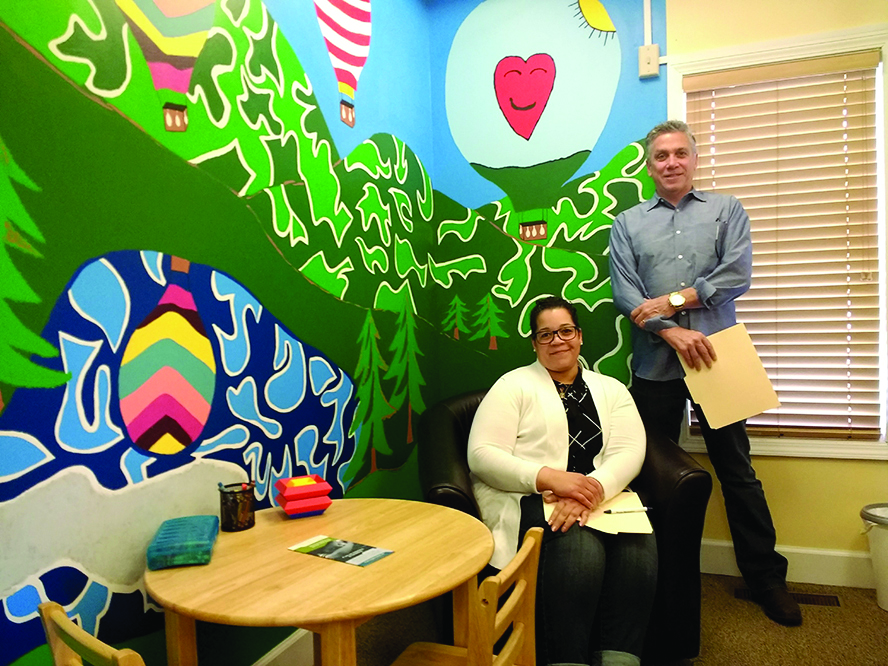 By Maureen Werther
Warren Washington CARE Center, located at 24 Dix Ave. in Glens Falls, serves the community by helping victims of child abuse and their families.
The agency does training, education and outreach, all focused on recognizing and preventing abuse, and intervention in cases when necessary.
The center has been in existence for approximately 13 years and is funded partially through the state Office of Child and Family Services, as well as community fundraising efforts. Since its creation, it has worked with thousands of teachers, childcare professionals, and members of the medical community.
Executive Director Michael Guglielmoni has been at the helm of the CARE Center for the past 10 years. He is a former member of the police department in New York City, working as a detective in the Special Victims unit for more than 13 years.
Guglielmoni said when the center first opened, the staff did about 50 interviews per year in abuse cases. Thirteen years later, the outreach team of the Center performs more than 300 interviews annually with children who may be at risk or who are victims of abuse. 
They work hand-in-hand with a panel of experts from Child Protective Services, law enforcement, district attorneys' offices, victim advocates groups and local law enforcement. They create panels of experts who specialize in child abuse cases and guide people through the process of mandatory reporting—beginning with initial disclosure of abuse through investigation, prosecution and beyond. He said that the center now provides training for anywhere between 3,000 and 5,000 people each year.
"We work with anyone who works with or comes into contact with kids," said Guglielmoni.
Guglielmoni said cases can involve children ranging from newborns up to 18 years of age. They work closely with Child Protective Services to ensure that children are not falling through the cracks and that, in cases where child abuse is already occurring—or could potentially begin to occur—they are able to provide counseling or intervention to protect the child.
He said child protective services is probably one of the hardest jobs and it should not be automatically equated with "child removal."
"It is seldom that kids are removed from the home. If they are, Child Protective Services seeks to find a relative, so kids don't end up in a strange home," said Guglielmoni.
The center also provides prevention education in the schools from grades K-6, in conjunction with Sexual Assault Crime Victim Services, which is a part of Planned Parenthood. Guglielmoni's assistant, Shy Watters, together with an advocate from Sexual Assault Services, provides critical education and information to the children, many of whom are too young to realize that they may be victims of abuse.
"They think it is normal," said Guglielmoni, adding that these are the cases they try to catch as early as possible, educating children in what is and is not appropriate contact or touching. "We typically receive 3-4 cases called in after the training."
At the beginning of each school year, the center sends a canvassing letter to every school in Warren and Washington counties, urging them to accept its preventive education programs. The goal is to get schools on a yearly regimen of training that will reach as many students as possible.
The center also offers regular presentations and community outreach events regarding child abuse issues. Watters also coordinates and hosts a monthly "hometown vs. heroin" forum, which is open to the public. The current opioid epidemic, as well as other types of ongoing substance abuse, too often go hand-in-hand with domestic violence and child abuse.
For more information about the center, visit  www.wwcarecenter.org.