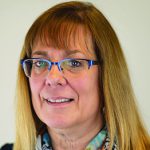 Glens Falls National Bank and Trust Co. announced that Dawn Adams-Rea has been appointed branch manager overseeing sales, service and operations at the Salem office.
Adams-Rea joins Glens Falls National Bank with more than 15 years of banking experience.
Active in the community, Adams-Rea volunteers with the Boy Scouts and is treasurer of Evergreen Cemetery.
She earned a bachelor's degree in geography and elementary education from SUNY Potsdam. Originally from Oswegatchie, N.Y., she currently lives in Salem.
* * *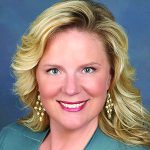 Fort Hudson Health System has appointed Erika Swenton as the new administrator of its Certified Home Health Agency.
Swenton has her master's degree in physical therapy, with 17 years' experience as a clinician and manager, including 12 years in home health.
She was most recently the director of business operations and rehabilitation for St. Camillus Home Care Agency, in Syracuse. She is a yellow belt in six-sigma process improvement and has extensive experience in data analytics, clinical outcome management and strategy development.
Swenton is replacing Ann Reynolds, who has been the administrator of Fort Hudson's home health program since its inception in 2014, and was primarily responsible for its development and growth. Reynolds is retiring at the end of June after four decades of service as a registered nurse in home care.
* * *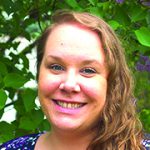 The Lake George Regional Convention and Visitors Bureau has hired Alexandra Garry as its sales and services administrator.
Garry is a Lake George native and graduated from Lake George High School. She continued her education at Paul Smith's College as a business management major.
After graduation, Alex sold advertising for the Adirondack Daily Enterprise and Lake Placid News
Having grown up within a family owned-and-operated resort—Roaring Brook Ranch —she has spent most of her life within the hospitality business holding several different positions.
* * *
Double H Ranch has appointed Lisa Moser to its board of directors.
Moser is the owner and chief administrative officer for Prime Group Holdings, a private owner/operator of self-storage facilities in the United States. She also serves as the president of the Robert and Lisa Moser Family Foundation.
Moser is a member of the Saratoga Hospital Foundation board of directors, the Albany Medical Center Development Committee and the Saratoga-Wilton Youth Baseball League, in addition to co-chairing Albany Med's annual Light Up the Night fundraiser and leading this year's Double H Ranch gala.
* * *
Venetia Lannon, the former state deputy secretary for the environment and now a vice president with a nationally recognized environmental engineering firm, has been elected to the board of trustees of The Fund for Lake George.
As deputy secretary, Lannon served as environmental policy advisor to Gov. Andrew Cuomo and oversaw the operations of the state's environmental agencies. She now leads the New York City office for Matrix New World, a woman-owned, multifaceted environmental engineering firm. Her market development responsibilities with Matrix include climate adaptation services with a focus on nature-based systems for waterfront facilities and stormwater management.
Lannon earned her bachelor's degree from Vassar College and her master's in public administration from Columbia University.
Lannon joined the Cuomo administration in 2011 as regional director for the Department of Environmental Conservation in New York City, overseeing 200 staff members and all aspects of DEC's work in the city. Prior to that she served as senior vice president of the New York City Economic Development Corporation.
She also served five years as deputy director of the Recycling Bureau at the New York City Department of Sanitation where she ran the city's composting program and was an active contributor to Mayor Michael Bloomberg's Solid Waste Management Plan.
* * *
The Lake George Regional Chamber of Commerce promoted one employee and hired two additional staff at the Adirondacks Welcome Center.
John Root was promoted to Taste NY inventory manager at the Adirondacks Welcome Center.
Originally from Bolton Landing, Root lives in Lake George Village where he has been a member of the Village Board of Trustees since 2002. Prior to working at the Adirondacks Welcome Center, he co-owned a motel and worked at the Visitor Center in Lake George Village.
Margaret McIntyre was added to the Taste NY customer service staff at the Welcome Center. She has had a 30-year career in advertising and graphic arts, creating visual content primarily for news publications, educational institutions, and government-related projects.
She spent 10 years as an American Sign Language instructor and has held visitor experience positions at both the Saratoga Springs Heritage Area Visitor Center and National Museum of Racing.
Sean Rafferty was also added to the Taste NY customer service staff. Rafferty resides in South Glens Falls. He educates visitors at the Adirondacks Welcome Center about locally produced food and drink.
* * *
Tyler Moseman has joined Boats By George in Lake George as a marketing manager.
In this role, Moseman is responsible for all company marketing initiatives.