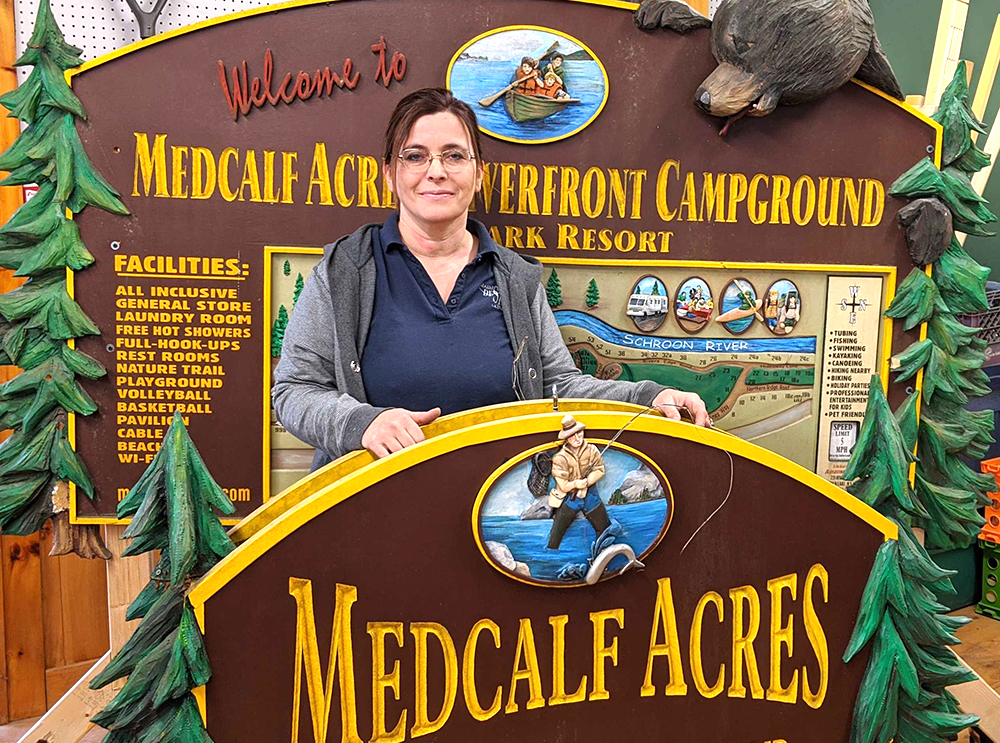 By Rachel Phillips
After 13 years of business, Creative DeSIGNS & Concepts will soon have a new home in Whitehall, NY.
Owner and operator Dawn VanDerwarker started her business in 2006 in North Hudson. It was there that she began to accrue a following and clientele for her hand-crafted signs.
When VanDerwarker and her husband decided to move to Kingsbury to be closer to her husband's workplace, she continued her work out of her garage where her business began to grow exponentially from word of mouth.
Because she was often working on two to three projects at a time, she began to feel her two-car garage was no longer a sufficient workspace. She eventually found a space in Whitehall in October of 2019.
At Creative DeSIGNS & Concepts, VanDerwarker creates custom, often hand-carved signs for businesses. She also does vinyl signs, which includes vehicle and truck lettering, coroplast, PVC and banners. Many of her signs are hand-painted.