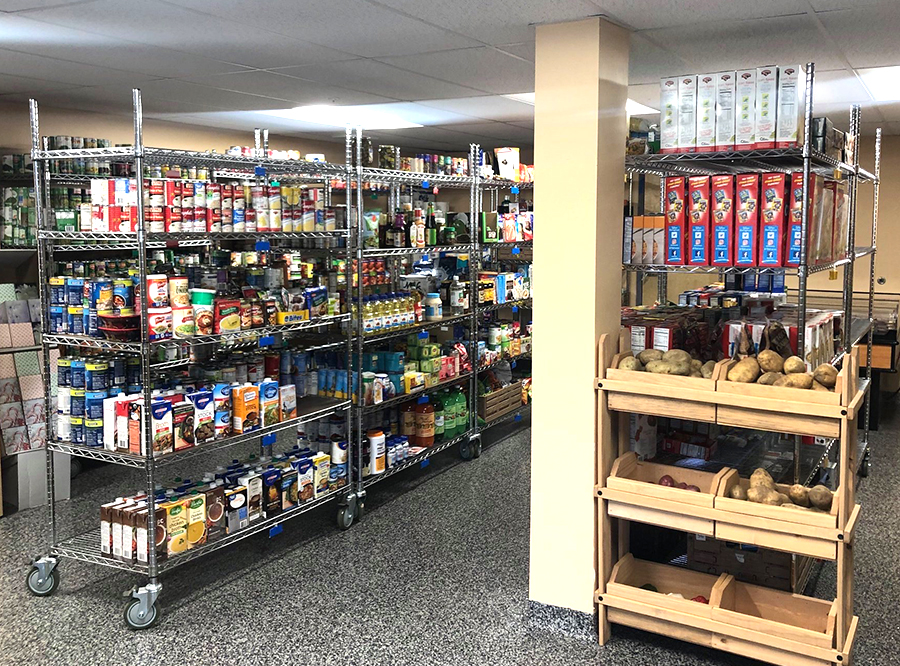 By Andrea Harwood Palmer
The Open Door Mission in Glens Falls recently unveiled expanded space— a clothing pantry, food pantry, barber shop, three new bathrooms, showers and a storage area.
It was built through partnership with area organizations such as CDCHP, Hannaford Supermarket, Habitat for Humanity, Hilltop Construction, Fenimore Asset Management, the Glens Falls Foundation, AJA Architectures, electrician Brian Hayward, area churches, and the UA Plumbers & Steamfitters Local 773 of Glens Falls.
The shelter offers emergency Code Blue shelter to people when temperatures drop in winter months.
Hannaford Supermarket donated funds as well as materials and 100 cases of food to stock the food pantry, in December when the food pantry first opened. The pantry served 218 families in February.