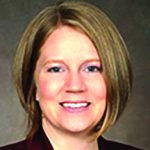 The Arrow Family of Companies announced the appointment of Blake Jones, vice president and director of marketing, to senior vice president for Glens Falls National Bank and Trust Co., Saratoga National Bank and Trust Co. and Upstate Agency LLC.
As part of the senior leadership team,  Jones will be responsible for all activities related to the Arrow Family of Companies branding, marketing, communications and community outreach and development.
Jones joined the company in 2012, was named director of marketing in 2017 and vice president in 2018. She has more than 15 years of experience in communications and marketing.
Shes earned a bachelor's degree in mass communication from Washington and Lee University. She is active in the community serving on various local nonprofit committees including the Southern Adirondack Child Care Network.
* * *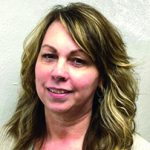 Associates of Glens Falls Insurance  announced the hiring of Carol Taylor as commercial lines assistant account manager.
Taylor spent over 20-years working on the provider side for a human services agency in Texas.  She transitioned into the insurance arena five years ago and attained her New York State insurance agent license after moving to the area in 2019.
Taylor, of Queensbury, also holds the certified insurance service representative (CISR) designation.
* * *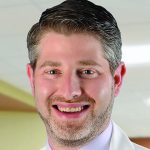 Saratoga Hospital's Dr. Michael Bourla now sees patients at Saratoga Nephrology at Glens Falls, making it easier for those with chronic kidney disease and related conditions to access specialty care close to home.
Bourla joins Dr. Amy Hogan Moulton at the Glens Falls location at 2 Broad Street Plaza. Both physicians are members of Saratoga Hospital Medical Group – Nephrology.
Nephrologists are doctors who treat diseases and conditions that affect the kidneys and their ability to function.
A graduate of Duke University, Bourla earned his medical degree at Albert Einstein school of Medicine in New York City. He completed an internship and residency at Tulane University School of Medicine in New Orleans, followed by a two-year clinical fellowship in nephrology at the University of Colorado School of Medicine. Bourla is board certified in internal medicine and nephrology.
***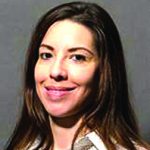 Glens Falls National Bank and Trust Co. announced that Melissa Collins has joined the bank as branch manager of the Port Henry Office.
In her new role, Collins will oversee operations and develop banking relationships for the Port Henry branch. She brings more than 15 years of financial services experience to Glens Falls National, most recently in bank management and lending.
Collins is originally from Queens and currently lives in Crown Point.