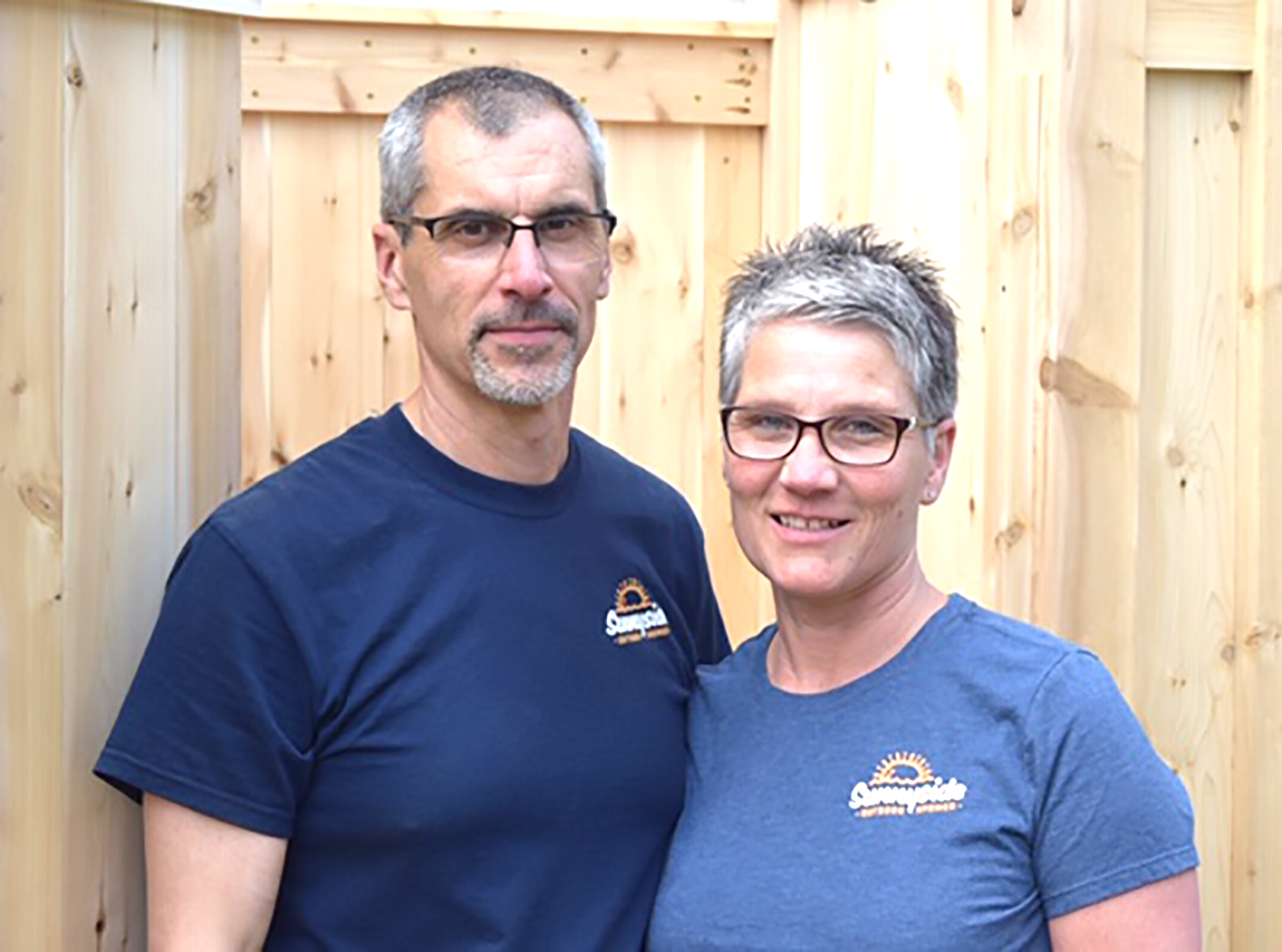 By Jill Nagy
Having experienced showering outdoors, Ted Beyer is ready to build stalls for other people through his new side business, Sunnyside Outdoor Shower LLC in Queensbury.
He got the idea from Cape Cod and Maine beach houses, which commonly have an outdoor shower for people to wash off before coming inside, leaving behind mud, sand and salt. He said he thought about it last summer and set up the business over the winter. He has a few unassembled showers waiting in his garage.
He builds the showers in five pieces—four walls and a floor—in his garage and can set them up in a few hours at a customer's site. They are built of cedar, purchased from Northern Hardwoods in Lake George, and "smell great," he said.